Tyshawn Sorey: Koan +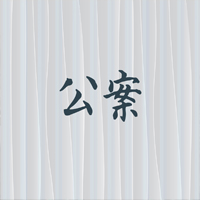 year: 2016 | cat#: 482-1091
Tracks
| | |
| --- | --- |
| 1. | Awakening |
| 2. | Only One Sky |
| 3. | First Meeting 2 |
| 4. | Correct Truth |
| 5. | Two Guitars |
| 6. | Nocturnal |
| 7. | First Meeting 5 |
| 8. | First Meeting 3 |
| 9. | Embed |
Buy Online

The long-awaited vinyl version of the highly-praised 2009 cd, remastered for vinyl and released here as a double LP with additional material, taken from this group's first session together.
Top Ten Jazz albums 2009 - NPR Music
Top Ten Jazz Albums 2009 - Time Out Chicago
Top Ten Jazz Albums 2009 - Destination Out
2009 Jazz Critic's Poll - Village Voice
"Young avant-garde jazz drummer Tyshawn Sorey's stunning new disc contains little drumming and even less jazz, but plenty of avant-garde. Koan is a minimalist project primarily for guitar and bass that moves slowly and plainly, like a sonic desert landscape; it makes its points with stark texture and in-the-moment harmonies that linger far beyond the moment of creation. Like the Zen mystical element for which the record is named, Koan is a meditative musing that taps into both the brain and the spirit, perplexes both, and mesmerizes them anyway." - Michael J. West, Washington City Paper
Musicians: Thomas Morgan (classical guitar and bass), Todd Neufeld (electric and classical guitars), Tyshawn Sorey (drums)
More Information...
Improvised Silence Amid the Sounds — The New York Times
More info (original release page)
Tyshawn Sorey main page at 482music.com
Copyright © 2023 482 Music