Seval: i know you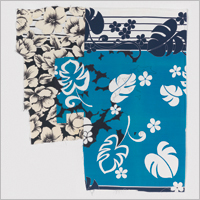 year: 2011 | cat#: 482-1073
Tracks
| | |
| --- | --- |
| 1. | i know you |
| 2. | maybe it's too late - mp3 sample |
| 3. | i won't go |
| 4. | i went - mp3 sample |
| 5. | 3 note song |
| 6. | this house |
| 7. | just don't listen - mp3 sample |
| 8. | everybody shows |
DownBeat Editor's Picks, March 2011
Formed by the Chicago-based cellist Fred Lonberg-Holm; with Stockholm's Sofia Jernberg, Patric Thorman, Emil Strandberg and David Stackenäs. Seval's music is acoustic, sonically rich, emotionally uplifting, cozy and airy, playful, panoramic and passionate, rooted in jazz but doesn't stop at jazz's border. You've heard this before, we know, but this quintet has a sound truly their own.
"The members of this group are all active in the Swedish new music/improvising scene," says Lonberg-Holm, "and this project - with its fixed melodies and more traditional harmonies - is more of an anomaly for all of us. In spite of the restrictions placed on us by the material, we find a way to re-build and invent the music differently each time."
Lonberg-Holm's background uniquely qualifies him to lead such an adventurous ensemble. The cellist's principal projects have included his Valentine Trio and Lightbox Orchestra, and he has recorded solo records for the Emanem and Flying Aspidistra labels. He is also a member of the Peter Brötzmann Chicago 10tet, The Vandermark 5, Frame Quartet, Friction Brothers and Fast Citizens. Over the years Lonberg-Holm has been credited for work on dozens of jazz, rock, pop, contemporary classical and country recordings.
Although the cello is still something of a rarity in jazz-associated music, Lonberg-Holm looks beyond the accepted notions of what the instrument is capable of. As he told the Swedish magazine Spisa, "Rather than having a monolithic idea of what the cello sounds like (and thinking cellists are all of one cloth), now I think a lot of people can hear and recognize individualism on the cello like they can other, more historically common, instruments in improvised music."
Some of the songs on i know you were initially recorded as instrumentals, although most of the lyrics were written at the same time as the music. With the addition of the ethereal voice of Sofia Jernberg - who was born in Ethiopia and grew up in Vietnam before making Stockholm her home - there was little doubt that i know you was meant to include lyrics and vocals. Fleshed out by trumpet, acoustic guitar and bass, the music exhibits a full tapestry of multiple hues and moods.
i know you is released as a blue vinyl LP including a code to download all tracks on the album as high-quality mp3s, plus bonus tracks, completely resequenced for an altogether different listen.
Musicians: Sofia Jernberg (voice), Fred Lonberg-Holm (cello), David Stakenas (guitar), Emil Strandberg (trumpet), Patric Thorman (bass)
"One of the many crucial voices in Chicago's jazz community for more than a dozen years has been cellist Fred Lonberg-Holm. It's not just that he's been an inventive improviser on an instrument that has never been near prominent in jazz, but because he has been an important part of a wide range of groups - from Peter Brötzmann's Chicago 10tet to Fast Citizens - alongside his solo performances and recordings. But Seval is entirely different, as this mostly Swedish group performs lovely songs featuring vocalist Sofia Jernberg. These songs seem haunted at first, but they turn warm, alluring and filled with the surprises that come when the strings (including bassist Patric Thorman and acoustic guitarist David Stackenhas) are set against trumpeter Emil Strandberg. Jernberg sounds upbeat on "I Won't Go" and like a creaking door on "This House." They make it all work, as Seval uses minimalism to focus on the melodies' quiet strengths." — Aaron Cohen, DownBeat
"...even though Lonberg-Holm generally records his tune-oriented ensembles without singing, those tunes generally start their lives with words. Seval shows us what he's been hiding, and it's not a talent that belongs under a rock. "Maybe It's Too Late" is a slow swoon of regret, with an alternately creeping and climbing progression that could make it a new jazz standard. "I Won't Go" unpacks a moment of conciliatory intimacy with a brisk blitheness worthy of Burt Bacharach in his prime..." — Bill Meyer, Dusted
"...splendidly unique... the band establishes itself with confidence and, of course, originality." — Bruce Lindsay, All About Jazz
"****" — Bergens Tidende, Norge
"****1/2" — DIG Jazz
More Information...
Seval main page at 482music.com
Copyright © 2023 482 Music